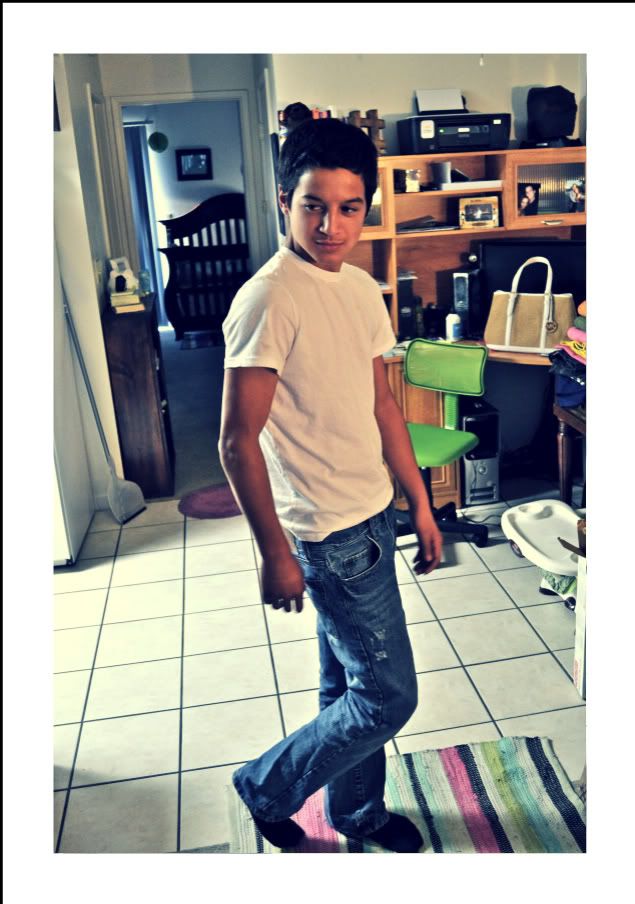 Happy Birthday Little Brother...
Seventeen years ago today, my "baby"
brother
was born. I remember that he somewhat resembled a frog, with his long body and legs and his dry skin. He was two weeks overdue and weighed ten pounds at birth. I tried to explain to Oliver that his Uncle Reuben was born seventeen years ago and that's quite a long time considering Oliver was
born
just six and a half weeks ago. I'm not sure if he fully grasped the concept. He just smiled and made faces at me. I, however, am fully aware of the time that has flown by. When I look at the little brother who has finally grown taller than me, I remember that long froggy baby that I was sometimes allowed to carry. Despite how heavy he felt in my arms, I pretended it didn't bother me so that my mom would let me hold him longer. Well I certainly can't carry him anymore but I will hug him tightly when I see him tonight for his birthday dinner. And, I will wish him a very happy birthday and a wonderful year as he enjoys the gift of life that God has blessed him with. We love you not-so-little brother...
May this year bring you new experiences, joy, laughter and peace.
~ B.